Apple a comme ambition ultime d'assurer seule la gestion de son infrastructure dans le nuage, notamment pour des raisons de sécurité
,
explique
The Information.
Ces précisions font suite à de précédentes révélations sur la signature d'un contrat avec Google pour héberger une partie des données dont s'occupaient les serveurs d'Amazon. Apple a ses data centers pour iCloud, elle en a d'autres en chantier en Europe et en Asie, mais elle loue également des ressources à Amazon et Microsoft. Il lui est encore impossible pour le moment de se passer de leurs services.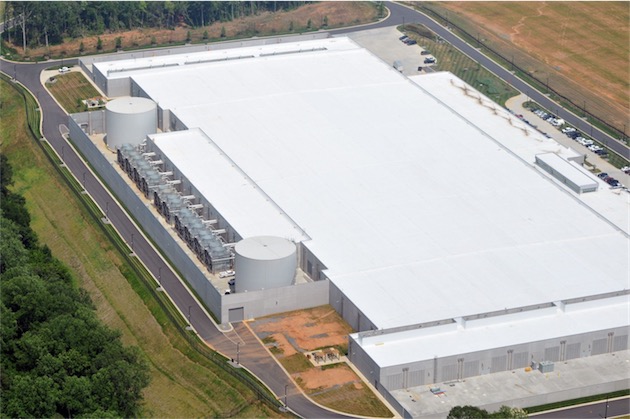 D'après une source de The Information, le projet "McQueen" dévolu au stockage de données n'est qu'un chantier parmi au moins six différents. Apple travaille à fabriquer des serveurs, des équipements réseaux et des systèmes qui pourront un jour permettre aux développeurs de faire fonctionner leurs apps, lorsqu'elles se reposent sur des fonctions réseau. C'est ce que proposent depuis longtemps
Amazon Web Services, Google Cloud Platform ou Microsoft Azure
qui ont — ou ont eu — comme clients Spotify, SnapChat ou Instagram pour ne citer qu'eux.
Qu'Apple veuille fabriquer ses propres serveurs n'a rien d'inédit dans le principe. Google le fait, tout comme Dropbox qui est
en train de s'émanciper d'Amazon
.
Toujours d'après le site, Apple s'est heurtée à des insuffisances dans les performances de différents produits logiciels ou matériels, venant de chez Cisco, HP ou encore Cumulus Networks qui n'étaient pas capables de répondre à l'augmentation de ses besoins.
L'article raconte surtout que ces efforts sont en partie motivés par une volonté de cadenasser les infrastructures d'Apple vis à vis de regards un peu trop curieux.
Apple a longtemps soupçonné que des serveurs qu'elle avait commandés auprès de ses fournisseurs traditionnels étaient interceptés pendant leur livraison, et que des puces y étaient ajoutés et leur firmware manipulé par des tierces parties non identifiées, dans le but de les rendre vulnérables à des infiltrations. À une occasion, Apple a même confié à des personnes le soin de prendre en photo des cartes-mères, d'annoter la fonction de chacun des composants et d'expliquer la raison de leur présence. En fabriquant ses serveurs selon ses spécifications, Apple se garantirait toute intrusion matérielle extérieure.
AppleInsider rappelle un épisode de 2014, où des documents de la NSA datant de 2010
illustraient
comment étaient interceptés des routeurs Cisco avant leur arrivée chez leurs clients. L'agence en profitait pour y installer ses équipements d'écoute. Proprement remballés, ils étaient remis en route vers leur destinataire final qui n'y voyait que du feu. Cisco
décida
par la suite d'envoyer les commandes de certains de ses clients sensibles à des adresses qui empêcheraient de faire le lien avec ces entreprises et éviter ainsi tout détournement.
Il se passera toutefois quelques années avant qu'Apple puisse profiter d'une telle indépendance et dans l'intervalle, elle a besoin des serveurs de ses partenaires pour renforcer son infrastructure et suivre sa croissance galopante.
Source.: